Products
Banaba Leaf Extract
Banaba leaf extract contains a triterpenoid compound known as corosolic acid which has actions in stimulating glucose transport into calls. Corosolic acid can promote the absorb and utilize of glucose in the cell by transporting the stimulated glucose, which can antidiabetics As such, banaba plays a role in regulating levels of blood sugar and insulin in the blood, as plant insulin We discovered in clinical that corosolic acid can adjust the content of insulin and blood sugar, which can help in reducing weight What's more, corosolic acid has various biological activities, for example, it has obvious inhibiting action in inflammatory reaction caused by TPA, and can inhibit the growth of tumor cell.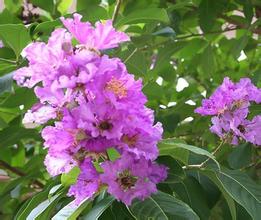 Product Name: Banaba Leaf Extract
Plant source: Leaves of Lagerstroemia speciosa (L.)
Active Ingredient: Corosolic Acid
Structural Formula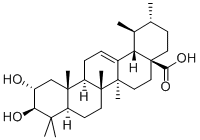 CAS Number: 4547-24-4
Molecular formula: C30H48O4
Molecular weight: 472.7
Characteritics: Brown powder, slightly special flavor

Specifications
Corosolic Acid 1-20% HPLC
Function:
Natural insulin. Regulating the blood glucose and insulin. Slimming benefits, Inhibiting action in inflammatory reaction caused by TPA and the growth of tumor cell.