Products
Epimedium Extract
Epimedium (Yin Yang Huo in Chinese Pinyin name) species have been used extensively in TCM (Traditional Chinese Medicine) for a long history. Icariin or Icariins, a component of Epimedium Extract, main benefit is Sexual enhancer, testosterone booster, libido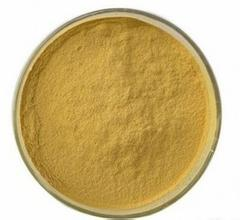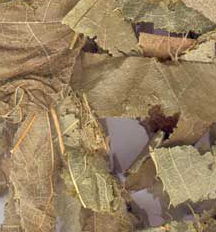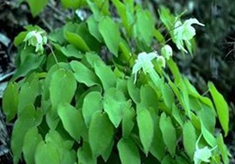 Products name: Epimedium Extract
Synonyms: Horny Goat Weed Extract
Plant Source Stem and leaf of epimedium (Epimedium segittatum (Sitb.et Zucc.) Maxim.)
Active Ingredient: Icariin, Epimedoside A
Structural Formula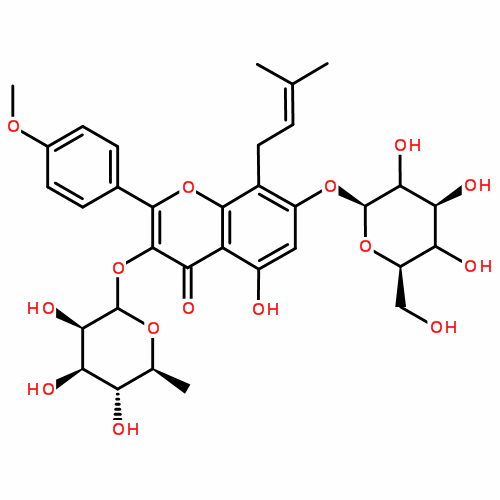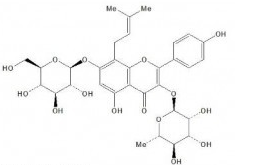 Icariin Epimedoside A
CAS Number 489-32-7 39012-04-9
Molecular Formula C33H40O15 C32H38O15
Molecular Weight 676.65 662.64
Characteristics Yellow green powder

Specifications
1> Icariin 20%.30%.40%.50%.80%.90%.95% HPLC
2> Icariins 20%.35%.40%.50% HPLC
Function
1. Improve sexual drive and testosterone level
Epimedium extract is mainly used in China, United States and other western countries as an Aphrodisiac. It can cure Erectile dysfunction (ED), enhance sexual performance by enhancing the testosterone level.
epimedium products have been used for centuries in traditional Chinese medicine as a means to treat male sexual disorders. Epimedium herbal supplements can be used to increase male sexual potency and also serve as a powerful aphrodisiac, thus boosting the libido in men. Icariin benefits are not limited to just boosting libido and sexual energy. Icariin is also noted to increase lean muscle production to help men achieve a more muscular physique. This mechanism is the reason why icariin is an active ingredient of numerous supplements used by athletes and body builders. Icariin helps produce healthy energy levels, supports endurance, and decreases the physical effects of stress to the body.
2. Epimedium and Osteoporosis

Developing research shows that taking a specific extract of horny goat weed for 24 months seems to decrease bone loss of the spine and hip in women who have passed menopause. Epimedium as a supplement features ingredients that can help manage cortisol levels within the blood. As a result, a reduction of bone deterioration and an increase in muscle mass can occur within the body since cortisol levels directly affect these body structures.
3. Anti-Cancer For Many Cancers.

Epimedium extract offers significant benefits in treating certain cancers. It contains active ingredients, which inhibit growth of too much blood vessels in the body, thereby limiting the possible development of cancer tumors both on skin and in the organs. Furthermore, lab tests show the capability of epimedium extracts to stop cell growth of cancer cells
4. Memory Protection.

It looks like Icarrin can protect the brain from the deadly tau proteins that are characteristic of Alzheimer's. Animal studies strongly indicate that Icarrin can protect against certain kinds of memory loss. That includes memory loss resulting from aluminum damage
Application Example

<<<<<<< Related Products >>>>>>>