Products
Gymnema Extract
Product Name: Gymnema Extract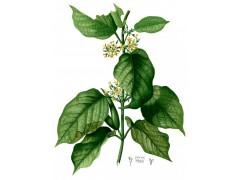 Synonyms: Gymnema Leaf Extract; Gymnema sylvestre extract; Native Gymnema Extract
Plant source: Stems and leaves of Gymnema Sylvestre. L
Active Ingredient: Gymnemic Acid
CAS number: 90045-47-9
Characteristics: Light Brown Powder
Specifications
Gymnemic Acid 25% 50% HPLC
Description
Gymnema is a large perennial tropical woody vines,distributed in India,Vietnam, South of China, Indonesia, and Australia.
Gymnema extract is one of the major botanicals being administered for those suffering from diabetes, in boosting insulin levels and controlling healthy blood sugar levels. It has unique property to directly mask the tongue's ability to taste sweet foods; at the same time suppresses glucose absorption from the intestine.
Function and Benefits
1. Keep down the sweet
2. Moderating blood sugar,balancing the level of Human insulin
3. Loss weight prevent decayed tooth
4. Lescol, Anti- atherogenic.
Applications
Pharmaceutical/Functional food /Water-soluble beverages/Health products as capsules or pills.