Products
Citrus Aurantium Extract
Products Name: Citrus Aurantium Extract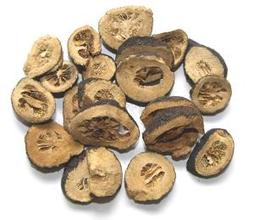 Synonyms: Bitter orange extract
Plant Source: Immature Dried Fruit of Citrus aurantium Linn or Citrus sinensis Osbeck
Active Ingredient: Synephrine
Structural Formula

CAS Number: 94-07-5
Molecular formula: C9H13NO2
Molecular weight: 167.21
Characteritics: Light brownish yellow or white-like powder
Specifications
Synephrine 6-98% HPLC CAS number 94-07-5
Functions and Benefits
In recent years, citrus Aurantium has become a popular ingredient in various weight loss supplements because of synephrine. Citrus aurantium contains the alkaloid synephrine, which is a central nervous system stimulant and is used as a thermogenic fat burner.
1> As a dietary supplement designed to support calorie burning (thermogenesis) and resulting weight loss.

2> It also helps to clean the blood and has been reported to dissolve kidney stones.

3> Synephrine is a stimulant, similar to caffeine and ephedrine, it is thought to have similar effects in terms of providing an energy boost, suppressing appetite and increasing metabolic rate and caloric expenditure.
<<<<<<< Related Products >>>>>>>




Citrus Aurantium Extract Synephrine

Green Tangerine Peel Extract Citrus Bioflavonoids

Mature Tangerine Peel Extract Orange Bioflavonoids

Lemon Peel Extract Lemon Bioflavonoids

Grapefruit Peel Extract Grapefruit Bioflavonoids

Naringin

Naringenin

Naringin Dihydrochalcone Sweeteners

Hesperidin

Hesperetin

Methyl Hesperidin

Neohesperidin

Methyl Hesperidin Chalcone

Neohesperidin Dihydrochalcone(NHDC) Sweeteners

Limonin

Nobiletin