Products
Natural White Birch bark Extract Betulin/Betulinic acid
White Birch tree is up to 27 meters, mainly distributed in the east of Asia. White birch tree rich contained fructose, amino acids, vitamins, biotin, minerals, and so on.
Betulin and Betulinic acid Extracted from Natural White Birch bark Extract, application for supplement, pharmaceutical material, cosmetic.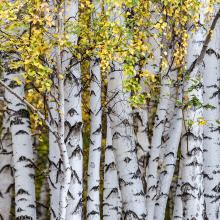 Products Name: Birch Bark Extract
Synonyms: Natural white birch bark extract
Plant source: Bark of Betula platyphylla Suk.
Active Ingredient: Betulin, Betulinic acid
Structural Formula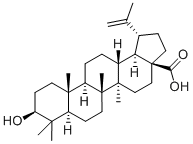 Betulin Betulinic acid
CAS number: 473-98-3 CAS number: 472-15-1
Molecular Formula: C30H50O2 Molecular Formula:C30H48O3
Molecular Weight: 442.72 Molecular Weight: 456.7
Characteritics: Off-white to wihte powder
Specifications
1> Betulin 70-98% HPLC CAS number 473-98-3
2> Betulinic acid 70-98% HPLC CAS number 472-15-1
Functions and Benefits of Betulin
1> Betulin helps facilitate the excretion of fluids and promote metabolic activity.
2> Betulin is used for preventing hyperlipidosis ,Prostaglandin-Synthesis-Inhibitor
3> Betulin can anti-tumor, betulin orally to treat their gout, rheumatism and kidney stones. Besides,most people use betulin in one of four ways: as an infusion, decoction, extract or tincture.
4> Betulin santi-inflammatory and skin soothing abilities are often used to treat eczema, psoriasis and warts.
5> Betulin can be used as adaptogenic, betulin is used to refer to a natural herb product that increases the body's resistance to stress, trauma, anxiety and fatigue.
6> Betulin is effect on anti-oxidant.Since betulin contains vitamins B1, B2, A, C and E, betulin is also believed to work as an antioxidant capable of slowing or preventing the oxidation of other molecules.
Function and benefits of Betulinic Acid
1> Betulinic acid seems to work by inducing (programmed cell death) in cancer cells
2> Betulinic acid has also been found to retard the progression of HIV 1 infection, which eventually leads to , by preventing the formation of syncytia (cellular aggregates).