Products
Perilla Oil Powder (Omega-3)
Microencapsulated Perilla oil powder contains a beneficial fat, alpha-linoleic acid, which is a heart-healthy Omega-3 fatty acids. Omega-3 fatty acids are beneficial for cardiovascular health, joint, skin, growth and development. Omega-3 fatty acids also helps to improve memory, concentration, energy level and stamina. In addition, it may assist in stabilizing blood pressure, lipids or cholesterol.
Microencapsulated Perilla oil powder is a nutritional supplement or nutritional enhancer, widely used in food, health food, dairy products and beverages applications. Microencapsulated Perilla oil powder has the outstanding use advantages than Perilla oil.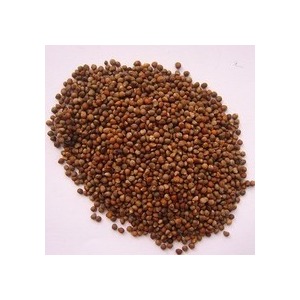 Product name: Perilla Oil powder
Synonyms: Perilla Seed Oil powder
Plant source: Seeds of Perilla frutescens(L.)Var.crispa
Material source: Organic Perilla oil
Active ingredient: alpha-Linolenic Acid (Ω-3)
Structural Formula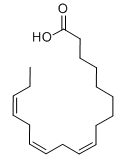 CAS Number: 463-40-1
Molecular formula: C18H30O2
Molecular weight: 278.43
Characteritics: Off-white or slight yellow-white free flowing powder, CWS(cold water soluble).
Specification:
Perilla oil powder CWS
Function of Perilla oil powder CWS
Lowering blood lipid
Improve memory
Anti-aging function
Anti-allergic effect
Anti-cancer effect
Advantages of Microencapsulated Perilla oil powder VS traditional Perilla oil
1> Protecting an active ingredient during food processing and storage
2> Improved handling of the active ingredient, for example, conversion of liquid in solid
3> Masking off-taste, odor and color
4> Creating textural and flavor effects
5> Control of active ingredient release.
6> More convenient handling during processing
7> Raises the additional values of production, extending the whole supply chain.
8> Increases the complexity of processes and characterization of fortified products.
<<<<<<< Related Products >>>>>>> ◆ Water soluble Microencapsulated Functional plant oil powder

8> Black Currant Oil powder (Omega-6)

9> Camellia Seed Oil powder (Omega-9)

10> Grape Seed Oil powder

11> Peony Seed Oil powder (Omega-3)

12> Pine Nut Oil powder

13> Walnut Oil powder