Products
Pumpkin Seed Oil Powder(Omega-6)
Microencapsulated pumpkin seed oil powder rich contains phytosterol, amino acids, vitamins, minerals and various bioactive substances, especially zinc, magnesium, calcium, phosphorus content is extremely high. And more,It also contains a beneficial fat,linoleic acid, which is a heart-healthy Omega-6 fatty acids. Omega 6 has been identified to ease symptoms of benign enlargement and decrease prostate cancer risk. Omega-6 affects many functions including production of sexual hormones giving the body a chance to correct any imbalances, correlating to the same effects of beta-sitosterol.
Microencapsulated pumpkin seed oil powder is a nutritional supplement or nutritional enhancer, widely used in food, health food, dairy products and beverages applications, Microencapsulated pumpkin seed oil powder has the outstanding use advantages than pumpkin seed oil.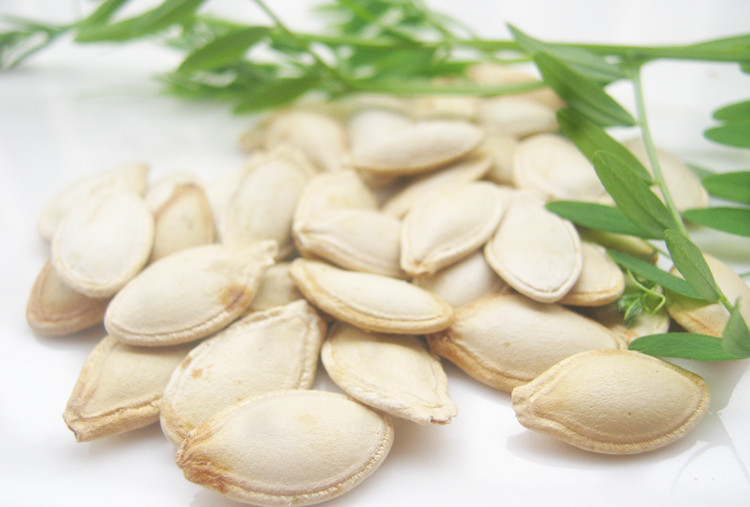 Product name: Pumpkin Seed Oil Powder
Synonyms: Pumpkin Oil powder; pompionoil
Plant source: Seeds of Cucurbita moschata Duch.
Material source: Organic Pumpkin Seed Oil
Active Ingredient: Linoleic acid(Ω-6)
Structural Formula

CAS Number: 60-33-3
Molecular formula: C18H32O2
Molecular weight: 280.45
Characteritics: Off-white or slight yellow-white free flowing powder, CWS(cold water soluble).
Specifications:
Pumpkin Seed Oil Powder 25% CWS

Function of Pumpkin Seed Oil Powder
1> Improve the function of the bladder and urethra, relieving Benign Prostatic Hyperplasia (BPH) symptom
2> Lowering Cholesterol
3> Increase bladder compliance, and reduce urethral pressure, prevent the most common type of kidney stone
4> Anti-Aging Skin Care
Advantages of Microencapsulated Pumpkin Seed oil powder VS traditional Pumpkin Seed oil
1> Protecting an active ingredient during food processing and storage
2> Improved handling of the active ingredient, for example, conversion of liquid in solid
3> Masking off-taste, odor and color
4> Creating textural and flavor effects
5> Control of active ingredient release.
6> More convenient handling during processing
7> Raises the additional values of production, extending the whole supply chain.
8> Increases the complexity of processes and characterization of fortified products.
<<<<<<< Related Products >>>>>>> ◆ Water soluble Microencapsulated Functional plant oil powder

8> Black Currant Oil powder (Omega-6)

9> Camellia Seed Oil powder (Omega-9)

10> Grape Seed Oil powder

11> Peony Seed Oil powder (Omega-3)

12> Pine Nut Oil powder

13> Walnut Oil powder