Products
Ganoderma Lucidum(Reishi Mushroom) Extract
Products name: Ganoderma Lucidum Extract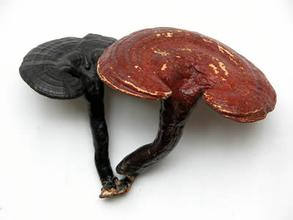 Synonyms: Reishi Mushroom Extract
Plant Source: Whole Herb
Function:
1.Ganoderma Triterpenoids are the main pharmacological component of Ganoderma Lucidum, which is working as anti-inflammatery, analgesic, sedative, anti-aging, tumor cells killer, anti-hypoxia. Ganoderma Triterpenoids became the main force in tumor immunotherapy, that compensated the deficiency of the traditional cancer treatment (including surgery, radiotherapy and chemotherapy).
2. Ganoderma Lucidum Polysaccharide has following roles.
1> can prolong life and anti-aging, improve the skin health care
2> has anti-tumor and anti-radiation activity, and can reduce side-effects during chemotherapy or radiotherapy
3> can prevent cardiovascular diseases, lower blood sugar and cholesterol
4> Protect liver and enhance detoxification, then improve liver function and repairing of liver tissue injury
5> Has agood effect on removing anxiety, anti-fatigue, anti-insomnia, anti amnesia, to improve sleep.
Specifications

1> Polysaccharide 10-40% UV
2> Triterpenoids 10-40% HPLC
3> Polysaccharide 10-40% UV (Low Pesticide Residues)
4> Triterpenoids 10-40% HPLC (Low Pesticide Residues)
<<<<<< Related Products >>>>>>

◆ Edible Fungus (Mushrooms) Extract

◇ Maitake Mushroom Extract

◇

◇

◇